This is really a interesting game , thought it would be nice to share with you,let's see how long can you survive it…
Write the time duration for which you are able to play the game in the comments section of this post.
Note:-
1 . Right click on the blue area and select "play" when the Loading animation is complete.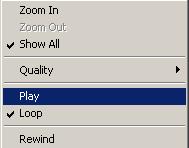 2. Click at the flag of U.K in lower left corner to play the game in English language.



3. You have to balance both the balls at once .
4. Enjoy and make your presence felt in comments !!

source:- http://www.zanorg.com/prodperso/jeuxchiants/doublejeu.htm
---
100 Words
2008-02-04 16:00
---